Hi There
I came across this useful graph in an ASHRAE article a while back (do not have source unfortunately - please add if you know it).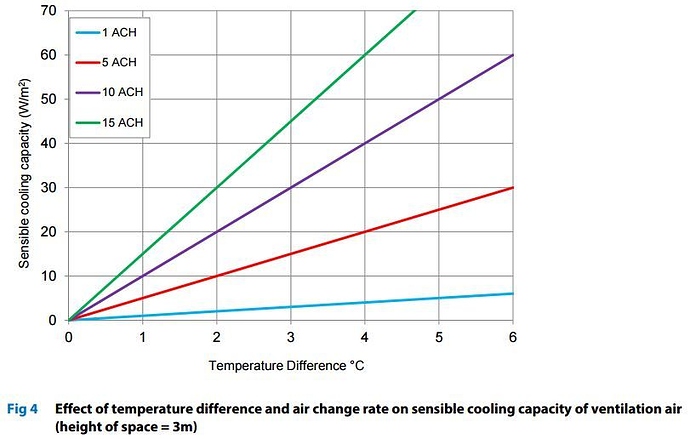 I have found it quite useful when using with energy modelling work in residential applications. I.e. check the loads in a space in W/m2, then get a gut-feel of the air changes needed to dissipate these loads and whether it is in the realm of natural ventilation for the space.
I would be interested to get others' thoughts on whether the chart matches their experiences though.
-Francois